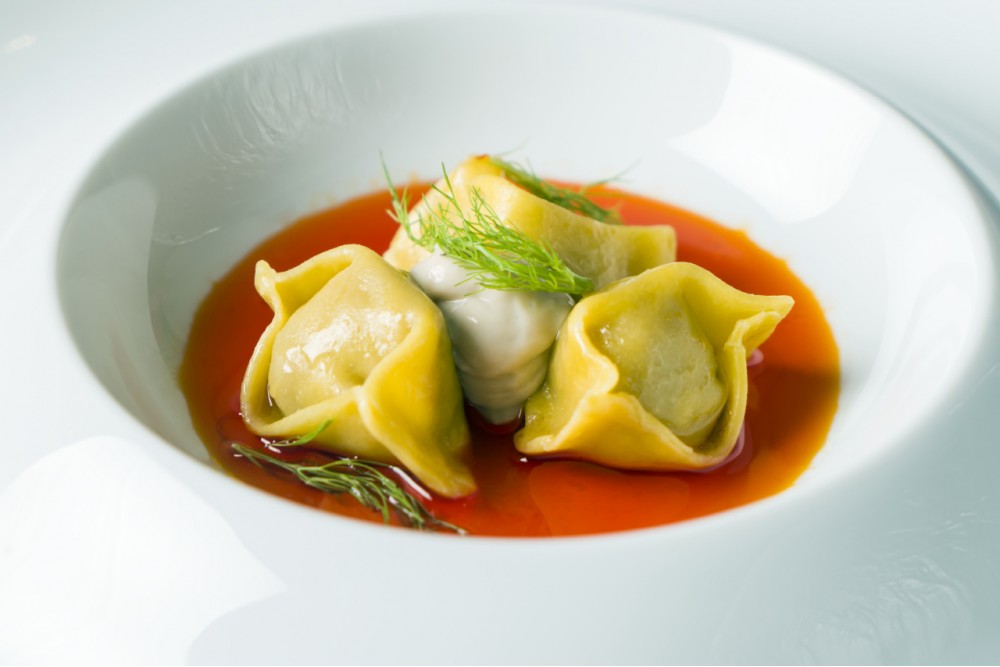 RAVIOLI PASTA FILLED WITH DENTEX FISH IN 'NDUJA WATER
27/09/2019 0 Comments
A first course with a delicate heart made strongly irresistible by the unmistakable aroma of "Nduja.
Nduja di Spilinga's del plin ravioli pasta stuffed with dentex in water will enrich your dinner and will delight your palate.
The del plin ravioli pasta, of the Piemontese tradition, so called because of the method of closing the pasta ("plin" or "pizzicotto"), enclose a filling based on red snapper, a fish with tender and fat-free meat, with a delicate and highly flavored flavor, digestible, which goes perfectly with the strong taste of the 'nduja that acts as a condiment.
A recipe in which you can challenge yourself for a special occasion if you want to amaze your guests.
Medium level - Duration 1h e 10 minutes

Ingredienti:

Del plin pasta
Egg
Semola Flour

Flour 00
Nduja di Spilinga

Potato from Sila

Calamari butter

Comments
---