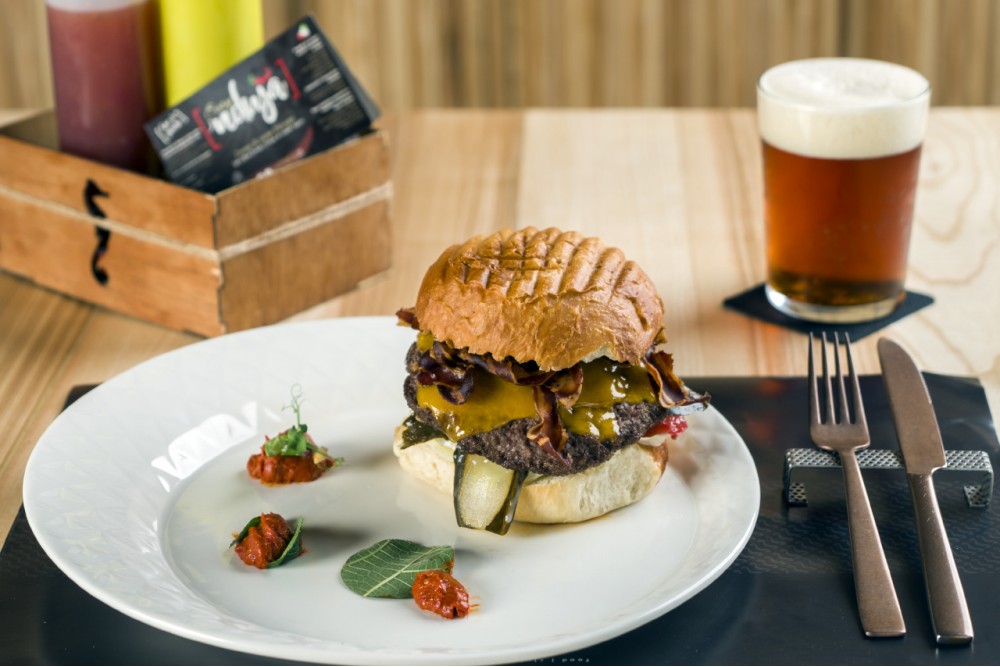 PODOLICA BURGER WITH NDUJA OF SPILINGa
01/10/2019 0 Comments
Do you want to recreate the perfect pub atmosphere in your home with an innovative and at the same time traditional recipe? Perfect, we have the right advice for you!
We offer you a super recipe: Podolica Hamburger with Nduja from Spilinga, a sandwich in which there is a perfect union between the intense and slightly sweet taste of podolica meat and the strong taste of "Calabrian Nduja. Thanks to our products (sachets, squeezeo blisters) you can taste the Calabrese sauce whenever you want, enriching the goodness of your dishes.
In this case the 'Nduja is also combined with cheddar, zucchini and pancetta: in short, a mixture of different tastes that gives life to an ultra delicious pastry, to be tasted while sipping excellent beer.
Do you already have your mouth watered? So get down to work!
Easy level - Duration 20 minutes

Ingredienti:

Hamburger 230 gr
Nduja di Spilinga
Cheddar
Courgettes

Bacon of calabrian black pig

Butter bread

Comments
---